Living Sober Conference This Weekend
The 48th Annual Western Roundup Living Sober Conference is June 30-July 2 in San Francisco. The longest-running U.S. conference for LGBTQIA+ A.A. members is happening in-person and features engaging workshops, inspiring speakers and fun fellowship. Register here.
July 4 Meetings and Barbecues
Looking for meetings and fellowship on July 4? You have options in Marin!
Save the Date: 12 Concepts Workshop
Join the 9am Online Daily Women's Meeting of A.A. for a 12 Concepts: Women in Service workshop. This is an introduction to the 12 Concepts of A.A. and how to apply them at every level of service. This monthly series begins with "Herstory of Service" on July 15 @ 10:30am to 12pm online.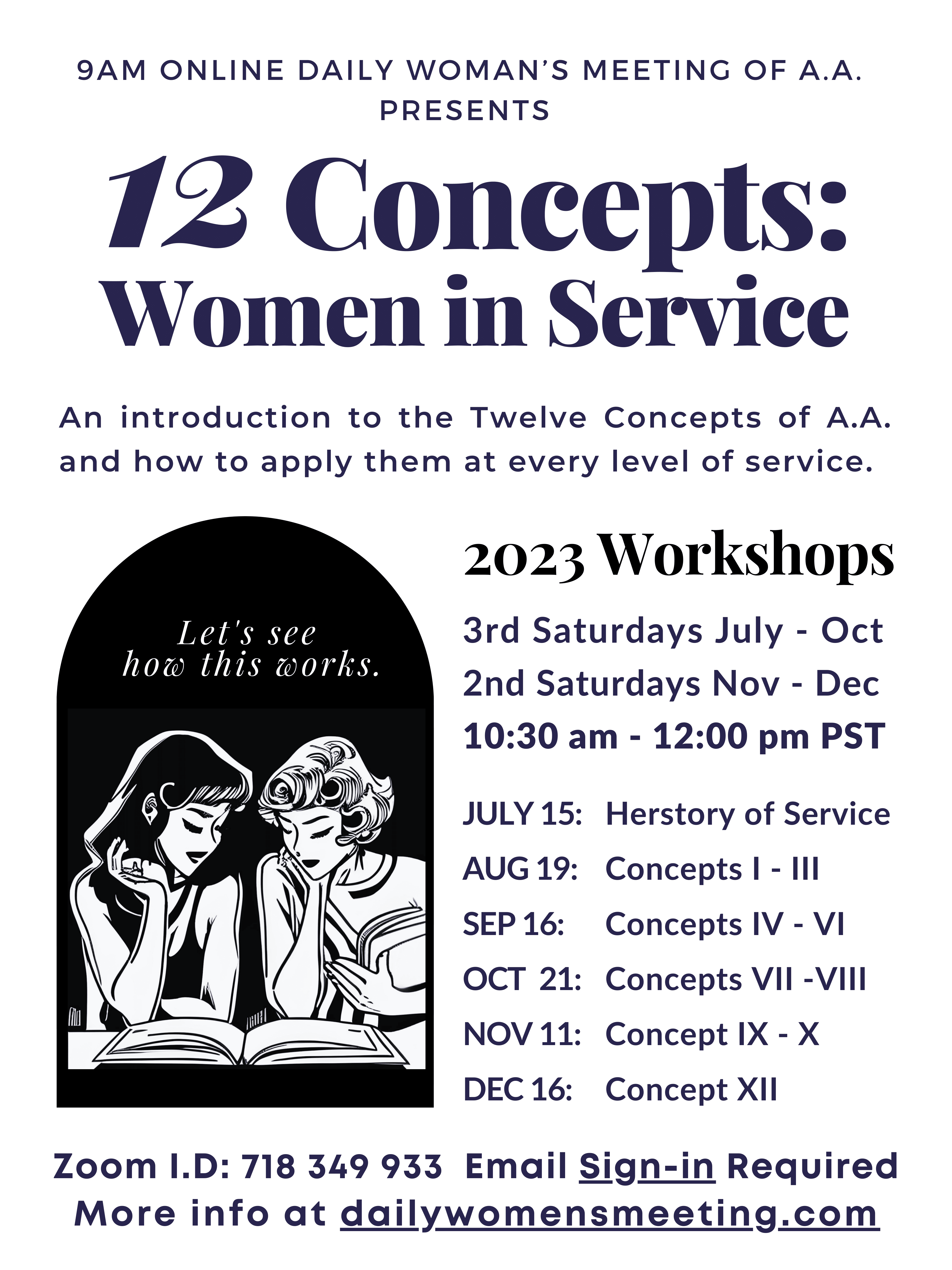 AA Grapevine and Your Group
Is your meeting part of the AAGrapevine community? Whether you are a newcomer to A.A. or a long-time AAGrapevine subscriber, learn more about how you can participate here.
Last Call for the Grateful Giver Design Contest
There is still time to submit your proposed illustration for the Grateful Giver design contest. Send your submission to [email protected] before the contest ends on June 30. Intergroup will vote on the winner this summer. And thank you to all of our current Grateful Giver contributors, your monthly contributions support important 12th Step services at Intergroup.
Central Office Holiday Closure
Central Office will be closed on July 4 in observance of Independence Day. It will resume regular hours of operation, which are Tuesday-Friday 10-6pm and Saturdays 12-4pm.
Save the Date: National A.A. Technology Workshop
The National A.A. Technology Workshop (NAATW) is hosting an immersive event about the theme "Solving, Sharing, and Scaling Solutions" in September. Those interested in using technology in service to A.A. are encouraged to attend in order to share their experience, gather ideas and bring learnings back to their groups. This is a hybrid event, so you can consider attending in-person in Virginia or participating virtually.
Service Opportunities for the Week …
We Must Be Interdependent
For the love of fireworks, please share this information and encourage your A.A. fellows to subscribe to The Buzz. The Buzz is produced by San Francisco and Marin Intergroup. To learn more about Intergroup, check out our Annual Report.
Your San Francisco and Marin Intergroup | Central Office