This Weekend's Events
Women's Meeting and A.A. History Event
Many remarkable women found recovery in the early days of A.A., including Marty Mann, who helped raise awareness about the importance of treatment and education of the disease of alcoholism. Learn about one of our prominent pioneers on April 22 @ 1pm. A virtual presentation by Mily T. of San Francisco is followed by speakers Lorie D. of Santa Fe, N.M. and Ruth S. from the Bay Area.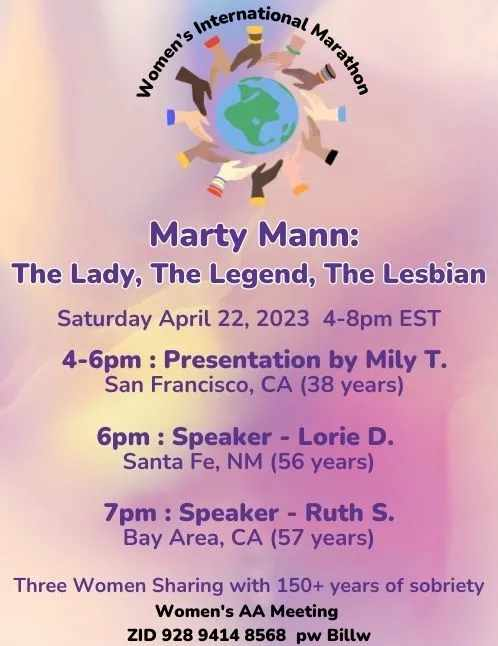 Step by Step Workshop: Step Four
The 2023 Step by Step series continues with the workshop, "Made a Searching and Fearless Moral Inventory". Bring your Big Book and join Katrina K. at Mount Tamalpais United Methodist Church (410 Sycamore Ave., Mill Valley) for step guide activities and pizza on April 22 @ 1pm.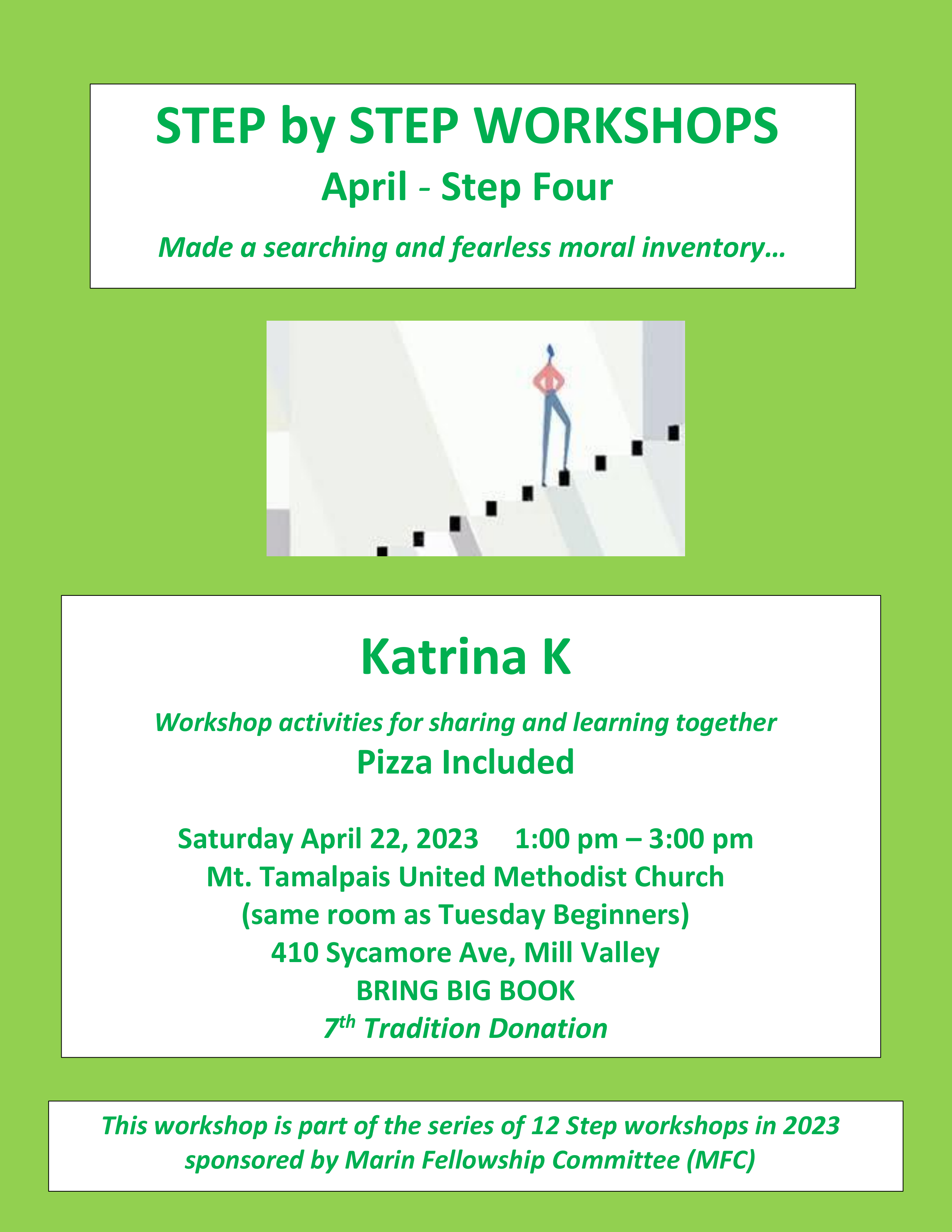 The Buzz: Associate Editor Needed
You already subscribe to The Buzz, but would you also like to help assemble and edit content for this weekly publication? Check out the commitment description and email [email protected] to be of service.
Save the Date: Spring Fling Tickets on Sale
Spring Fling, the biggest legacy sober drag show in the Bay Area is Saturday, May 6 from 6-10pm. The event starts with an A.A. meeting (with Al-Anon participation) followed by a drag show @ 8pm hosted by Minnie Happyreturns and Laybelline. A $25 contribution is suggested to cover the cost of the event but no one will be turned away.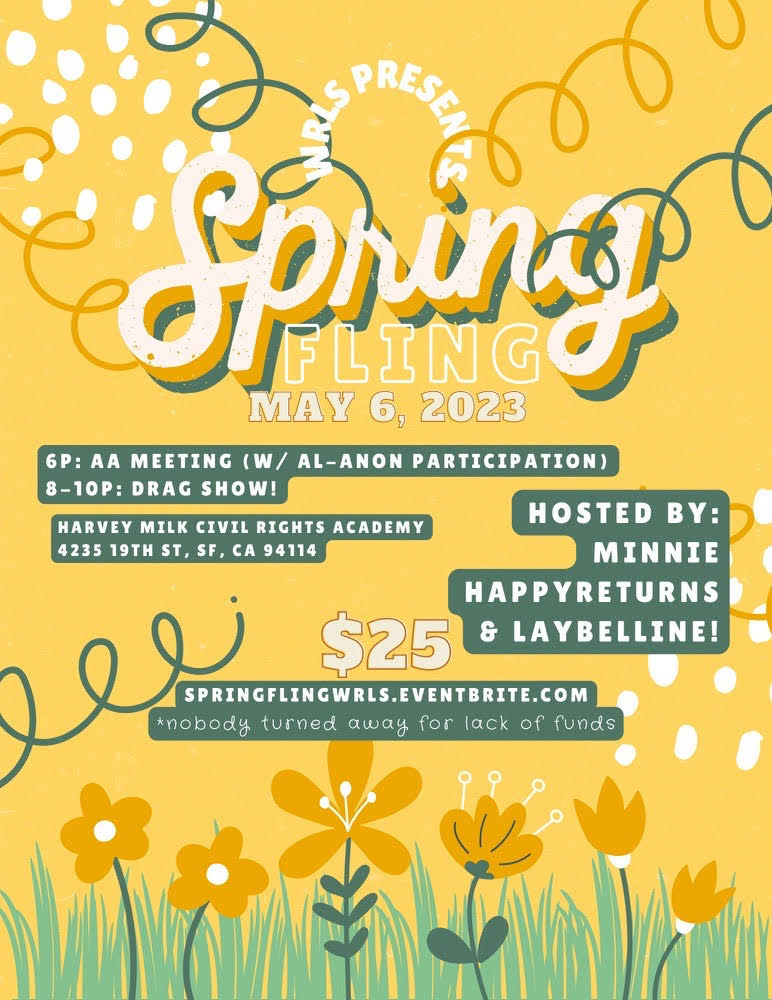 Reminder: Board Elections
"It is through service that the greatest rewards are found." Take these words to heart and step up to volunteer for an Intergroup Board candidate position. The Board is responsible for overseeing and supporting Intergroup on behalf of the A.A. groups in Marin and San Francisco. To be eligible, you must be an active member of A.A. with a minimum two years of sobriety. In addition, we are in need of a new Treasurer, so please spread the word. Click here to learn more about serving on the Board and if you're interested, submit your statement of interest no later than May 1.
Service Opportunities for the Week …
California Northern Coastal Area (CNCA) (hybrid) is April 22 @ 12:30pm.


Marin Teleservice (online) is April 25.

Orientation at 6:30 PM
Business Meeting at 7:30 PM


Sunshine Club (online) is April 26 @ 7:30 PM.

Marin PI/CPC (in person) is April 27.

Orientation @ 7pm
Business Meeting @ 7:30pm
We Must Help Each Other
For the love of the Earth, please share this information and encourage your A.A. fellows to subscribe to The Buzz. The Buzz is produced by San Francisco and Marin Intergroup. To learn more about Intergroup, check out our Annual Report.
PS: We wanted to add a little note to say a huge thank you to our outgoing Editor, Caitlin T. Thanks for all your help making The Buzz look so good every week! We will miss you!

Your San Francisco and Marin Intergroup | Central Office